Nov 04, 2019
/

The Ford Figo
Ford & Innovation: Discover more with the Ford Figo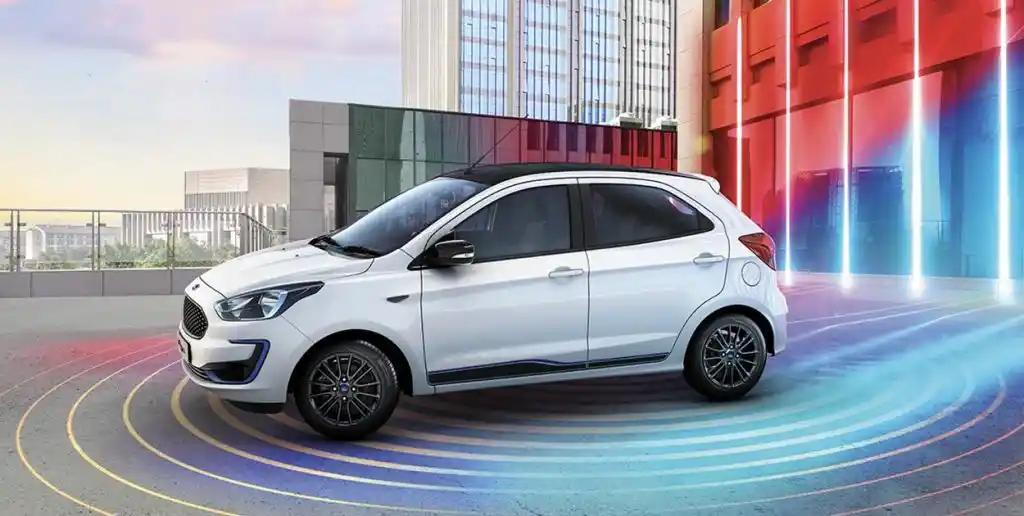 Ford India is known for its range of cars for the family buyers. A lesser known fact however is that the range of cars at ford also embody innovation as a major part of their making.
Meaning, style, comfort and technology come together at Ford to perfect all your rides. Image:
Today, we explore the idea behind the Ford Figo and the features that make it on par with the tech-savvy generation.
Make sure you visit your nearest Ford showroom in Pune to know more details about the Ford Figo, a car built to bring out the discoverer in you.
Concept behind Ford Figo:
The name "Figo" is a colloquial Italian word meaning "cool"
The Ford Figo is a subcompact hatchback manufactured by Ford India, based on the Mark V European Ford Fiesta hatchback. The Ford Figo was unveiled in Delhi in September 2009. It is based on the same small car platform used for the Ford Fiesta and resembles the mark 5 Fiesta but with revised front and rear treatments.
It is smaller than the Fiesta Classic which Ford also sells in India.
Hatchbacks being compact, fuel efficient, and reasonably priced, are perfect for small families and young adults. The New Figo with its class-leading features is undoubtedly one of the best hatchbacks in India. The Figo was launched to be a smart car to be on par with the expectations of the smart generation.
Features and Performance of the Ford Figo:
The Figo diesel is equipped with the same 1.4 litre engine which is currently powering the Ford Ikon and Ford Fiesta and the Indian petrol version is equipped with a new 1..2 litre The petrol variant gives a mileage of around 12.5 kmpl in the city while on the highway it offers around 15.5 kmpl. and the diesel returns a mileage of around 16 kmpl in the city while on the highway it delivers a mileage of 19 kmpl.
The Figo is available in a range of specifications including LXI, EXI, ZXI and Titanium. The Titanium adds alloy wheels, dual air bags and ABS
With 74.00kW,100PS Power at 25.5km/l the New Ford Figo is built with superior power with an impressive fuel economy and reduced emissions.
Meaning, no matter what car you choose, petrol or diesel hatchback, now spend less money on fuel and more time enjoying the ride.
· 6 Airbags: In addition to front airbags for the driver and front seat passenger, The New Ford Figo offers a total of 6 airbags - including best-in-class side and curtain airbags. Now that's safety everywhere.
· Rain-Sensing Wipers: Nothing should distract you as you drive. Whether it's a drizzle or a hailstorm, these wipers automatically turn on.
· Touchscreen: The New Figo comes with a 17.78 cm (7.0) infotainment touchscreen that has in-built navigation. So, go ahead and find smart routes while listening to your favourite tunes.
· Braking and handling: The Ford Figo has ventilated discs at front and drum rear brakes. The top variant comes with an Ant of the car by helping it stop in emergency situations. i-lock braking system (ABS) with Electronic brakeforce distribution (EBD) which enhances the safety
· Safety: During a crash, the Figo's engine automatically falls from the bonnet area to prevent the car from catching fire. Dual front airbags are available on a premium package.
Reviews on the Ford Figo:
The Figo has been awarded 20 Indian auto industry awards, more honours than any other car in 2010.
The Ford Figo was voted the 2011 Indian Car of the Year by a panel of leading automotive magazine editors.
It was also named runner-up in the 2011 South African Car of the Year Awards.
And here's what one of the customers had to say -
"First thing I would like to mention is mileage. When I bought the petrol version hoping that the new dragon series 3 cylinder will give better mileage, I was nervous. But after driving 2000 km I am getting 12-13 in city and around 17 in highway. Decent enough for a powerful petrol engine. 2. Driving experience is excellent. Really good low-end torque which makes city driving comfortable enough. Only issue I found that when AC is on sometimes, I experienced lag or unresponsiveness in initial acceleration. Clutch is perfect not so light and not that hard also. Steering is adequate, very stable at high speed also. 3. Typical 3-cylinder engine noise is there but only can be heard from outside. Cabin noise is well controlled. 4. Nothing much to complaint about interior. Leg room is good, head room adequate. Bottle holder absent in rear door is not an issue for me. 5. Excellent infotainment system, crisp sound and powerful bass. Navigation is a bit slow and no android auto or apple car play. Was not a deal breaker for me though as I don't use those apps. 6. Suspension is wonderful. Very smooth over small bumps and rough road. Overall, it's a complete package under 7 Lacs. I was considering swift, grand i10 and Baleno, Ignis etc but trust me Figo is the most value for money with all the features you need."
Ford Figo ex- showroom Price:
The Ford Figo ex-showroom price starting from ? 5,23,000, offers two options – Petrol engine with Fuel Economy 20.4 km/l and the diesel engine with Fuel Economy 25.5 km/l.
Offers at PPS Ford:
So, hurry now and book your Ford Figo test drive at your nearest PPS Ford, an authorized Ford dealer in Pune and save up to Rs.10,000/ - on the ford Figo.
For more information, visit your nearest Ford showroom in Pune today!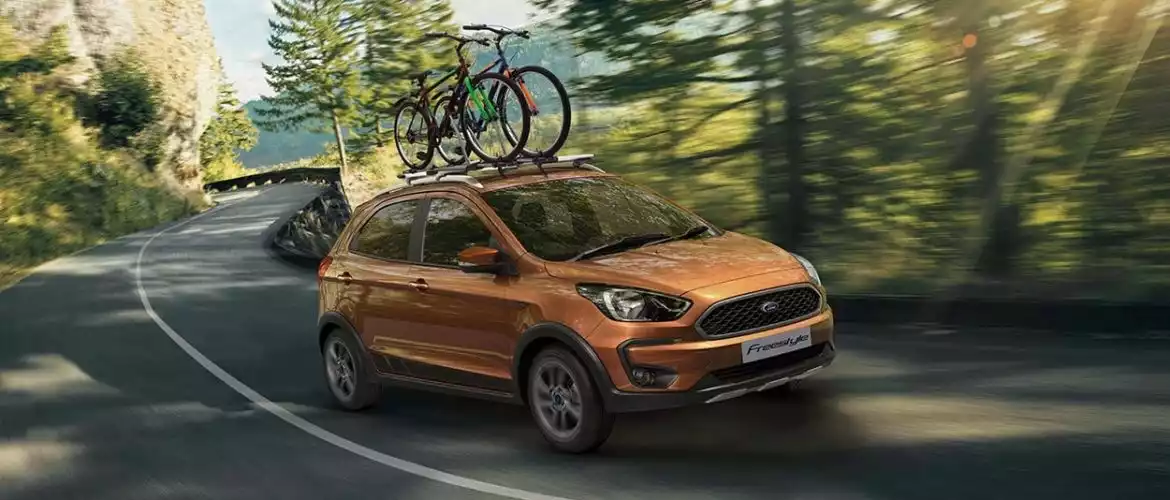 Ford & Innovation – Exploring the Ford Freestyle
Oct 29, 2019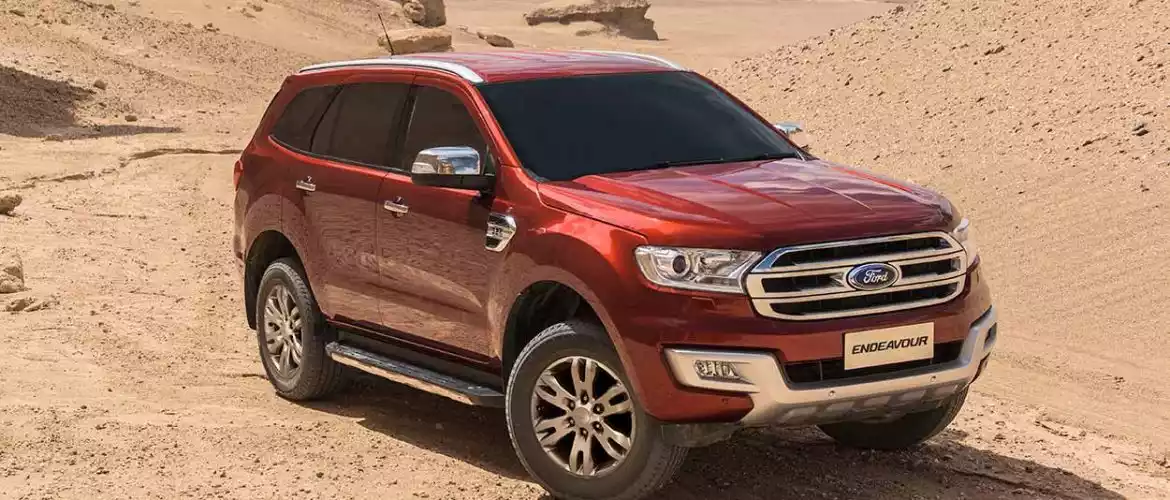 Ford & Innovation – Exploring the Ford Freestyle
Oct 29, 2019
There are
0 Comments
on the post