Jul 16, 2020
/

Ford Freestyle
Travel In-Style With All-New Ford Freestyle 2020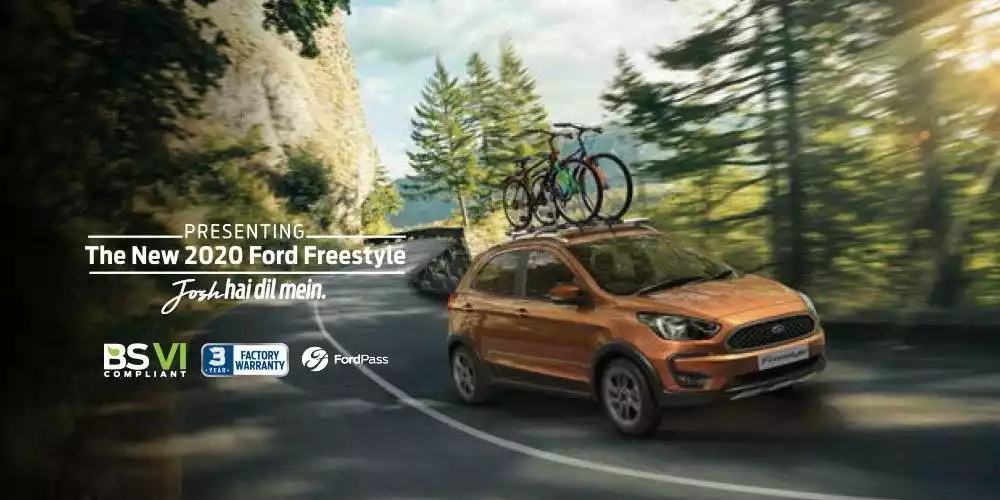 If there is a car brand that has aced well in the Indian automobile market then it has to be Ford. Ford Freestyle is the latest car to enter into the sub-compact crossover segment in India. Numerous carmakers have attempted their luck in developing cars in this category but they were not successful.
The Ford India had launched what it calls as India's first Compact Utility Vehicle (CUV), the Ford Freestyle. The car is designed to complement your freestyle soul. Regardless of whether it's cruising on smooth streets or traveling on rough landscapes, Ford Freestyle gives you the josh to explore life on your terms and live without any lament. So push the pedal, and go places where your heart belongs.
The Ford Freestyle is equipped with an environment-friendly BS-VI engine and this engine would add more power to your life. The Petrol engine would give a mileage of 18.5 km/l and the Diesel engine would give a mileage of 23.8 km/l. The car manages to impresses the drivers with its dynamics as much as it does with its comfortable feel, whether in the driver's seat or not.
Models of Ford Freestyle:
2l Petrol Ambiente MT,
2l Petrol Trend MT,
2l Petrol Titanium MT,
2l Petrol Titanium+ MT,
5l Diesel Trend MT,
5l Diesel Titanium MT,
5l Diesel Titanium + MT
The Ford Freestyle is powered by an all-new engine 1.2l Ti- VCT Petrol engine that packs up a roaring punch and there is no compromise on its fuel efficiency. The Petrol engine delivers 96PS (70.79Kw) Power and the 1.5l TDCi Diesel Engine delivers 100PS (73.80Kw) Power.
With the ARP (Active Rollover Prevention) you can stay safe without compromising on the fun. With ESP (Electronic Stability Program), the ARP would automatically detect and avoids potential rollover circumstances by applying brakes to the individual wheels and it also decreases the engine torque.
Now you can buy Ford Freestyle in PPS Ford showrooms in Bangalore, Vishakapatnam, and Pune. PPS Ford is the authorized dealer of Ford cars. They offer exceptional assistance to every customer and PPS Ford is popularly known for its top quality services. They guarantee the best purchasing experience in all their showrooms with quick and good service. Indeed, even before the purchase of the vehicle their expert team would patiently answer all your questions concerning the vehicle and would also provide you with the best vehicle maintenance tips.
PPS Ford takes pride in providing the best customer care services like easy finance, insurance, and more. They relentlessly work hard to provide the greatest level of happiness to all their customers as customer satisfaction is their primary motto. Now you can easily book a test drive online @ www.ppsford.com and a fully sanitized demo car would be brought to your doorsteps. Why wait? Book your favorite Ford Freestyle today.
Drive home the new Freestyle in style. Ford Freestyle price starts from Rs. 5, 99,000/ - *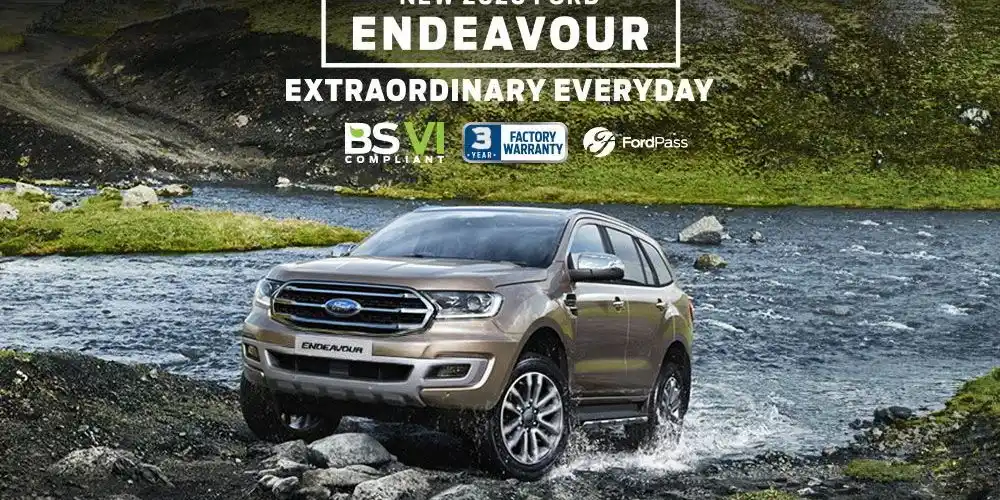 What are the features of All-New Ford Endeavour?
Jul 16, 2020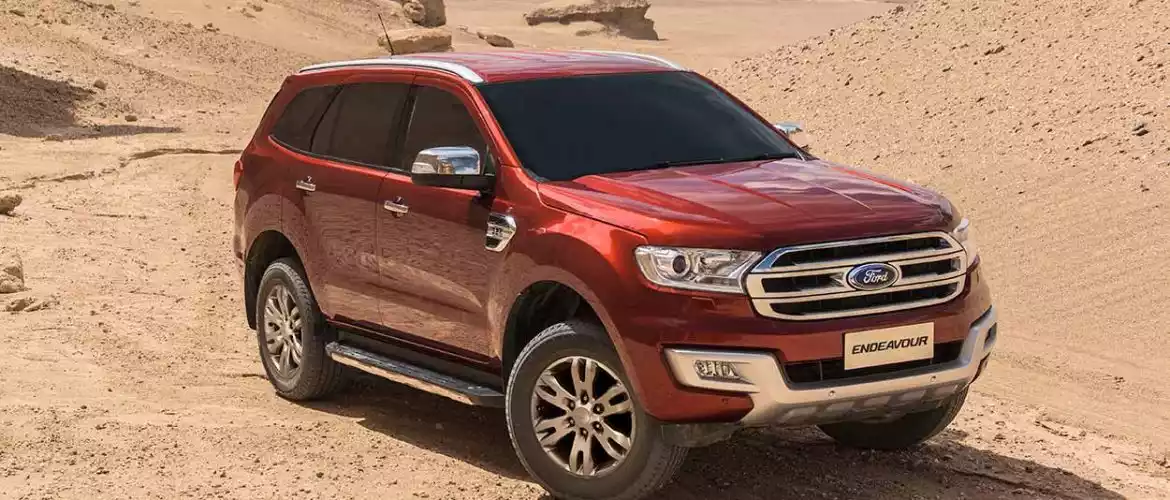 What are the features of All-New Ford Endeavour?
Jul 16, 2020
There are
0 Comments
on the post