Aug 07, 2019
/

PPS Ford
10 Reasons Why You Should Get Yourself A Ford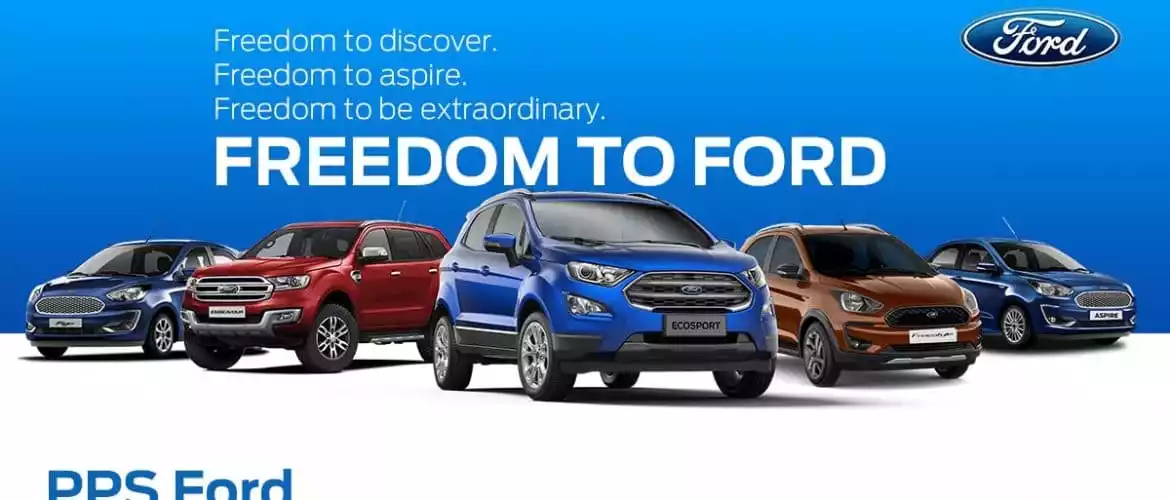 Ford has been a long-term automobile giant in the world, with an impressive line-up of new cars. Ford has always been known to offer what customers want the most: fuel economy, technology, safety and outstanding performance. The range of cars has over the years, made space for new designs never missing a chance to launch new models of their premium cars time to time, with better technology, features and safety norms. Above all, Ford cars are driven by innovation.
Here are a few reasons that make the experience of owning a Ford stand out among the others. Make sure you visit your nearest Ford Dealers in Bangalore to try this experience first-hand.
1. Build quality: You are sure to embrace a premium experience as soon as you're inside a Ford car. You can instantly differentiate a Ford car from any other brand from the excellent build quality of Ford. Their cars maintain a constant 4-star NCAP ratings all the time.
2. Looks & Substance: The Ford cars are elegantly designed to look distinctive and draw admiration. With a host of stylish features, Ford ensures that you never go unnoticed. The cars come with the latest innovations in technology. Giving you the freedom to focus on what's important.
3. Damping and cabin Insulation: The Damping materials and Insulations are excellent. You will not hear any unusual noise whether you are inside the vehicle or outside. The diesel vehicles of Ford stand a class apart from others when it comes to cabin Insulation and damping.
4. The tech: Ford cars are synced with Microsoft, EBD and ABS, leather upholstery, cooled Glovebox, six airbags, USB ports and Aux Inputs and two 12 V charging ports. Imagine how great the vehicles with these high-tech systems will be and if you are thinking about the audio system, then Ford has the best.
5. The prompt response towards customer's queries: We all commonly deal with some normal car problems, which we sometimes get paranoid about. To prevent this the authorized Ford service centers in Bangalore ensure timely response to their customer queries ensuring hassle free and satisfactory service experience at their all the branches.
6. Longest warranty times: Ford cars come with longest warranty periods from the manufacturer itself. Some cars like Ford Aspire get a standard 5-year warranty while others get 3 years as a standard. These covers and provide protection against unexpected and non-budgeted expenses for an extended period. Coverage is 100% transferrable, increasing the resale value of the Car.
7. Ideal for your family: Sometimes it can get challenging to fit your family in the sedan or the SUVs, but with the Ford cars, you have no problem at all because both SUVs and sedans are ideal for your family to be driven in. Ford makes excellent family vehicles at very affordable prices, and it will be the perfect car for you.
8. Cost Efficiency: In the present day, everyone needs an affordable yet reliable service for their cars. Through the services of Ford, every single coin paid by you is worth.
9. Additional Parts Supports: The servicing plans also include the missing of any part in the car and if found any, then it gets fixed soon. So, it is a deal of advantage that along with the servicing you get an additional replacement or new body parts for your car.
10. Responsible services: One thing that has been observed at most Ford service centers in Bangalore is that Ford car service eases your inconvenience of the repeated servicing and get the job done in a single 'Go'. They are liable for their services.
There are also numerous service plans hosted by Ford for the customers so that they don't face any problem when they bring their cars for servicing. It allows you to get the best executions and most of the cars are eligible for this service plan. You can enjoy the longer rides with this plan with absolute comfort and affordable maintenance. The advantages of these plans are –
· It saves the labour charges
· Roadside assistance for 1-year periodically
· Inflation covering
· Discount over the value-added amenities
· Calculated discount over the wheel alignment as well
Ford cars also provide satisfactory resale value so if you don't have long-term plan
If you are looking for an affordable, versatile and long-lasting family car for yourself with high ranges of tech systems and latest features, then you know your choice already. Visit your nearest PPS Ford to know more and book a Ford test drive.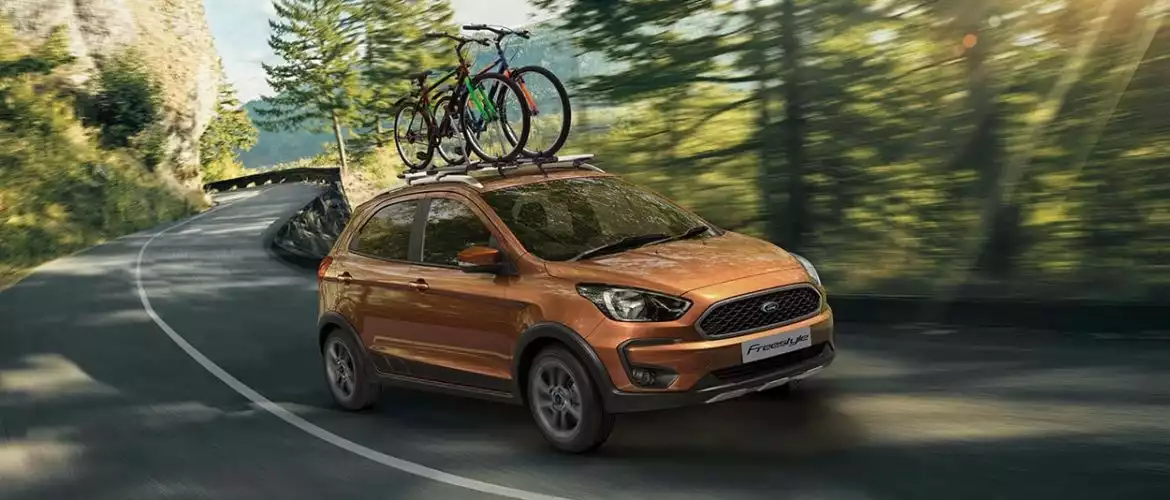 FORD FREESTYLE – Let your heart lead you to the road of adventures
Jul 22, 2019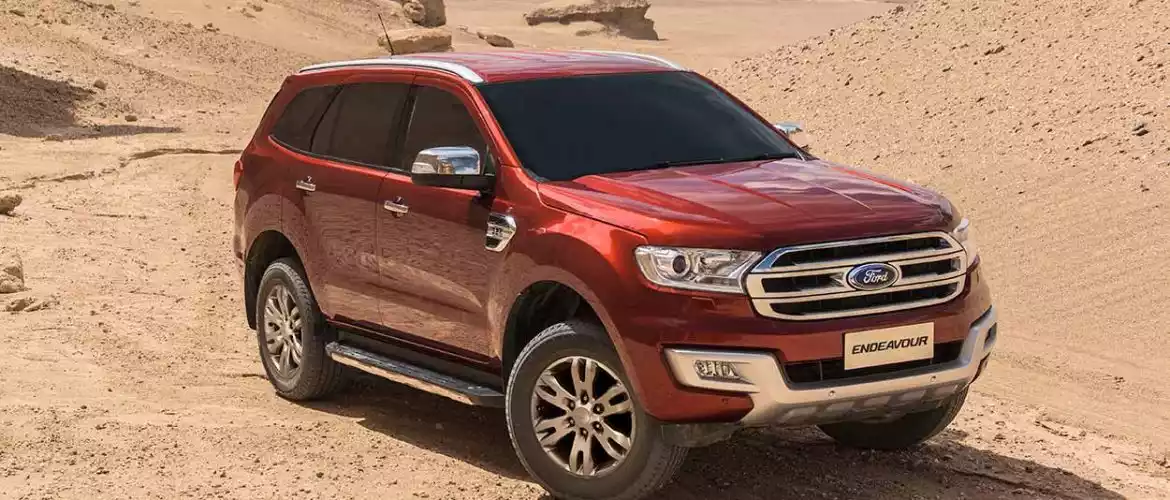 FORD FREESTYLE – Let your heart lead you to the road of adventures
Jul 22, 2019
There are
0 Comments
on the post